Sunrise Summit *
August 12 @ 4:00 pm

-

August 13 @ 12:00 pm

$150.00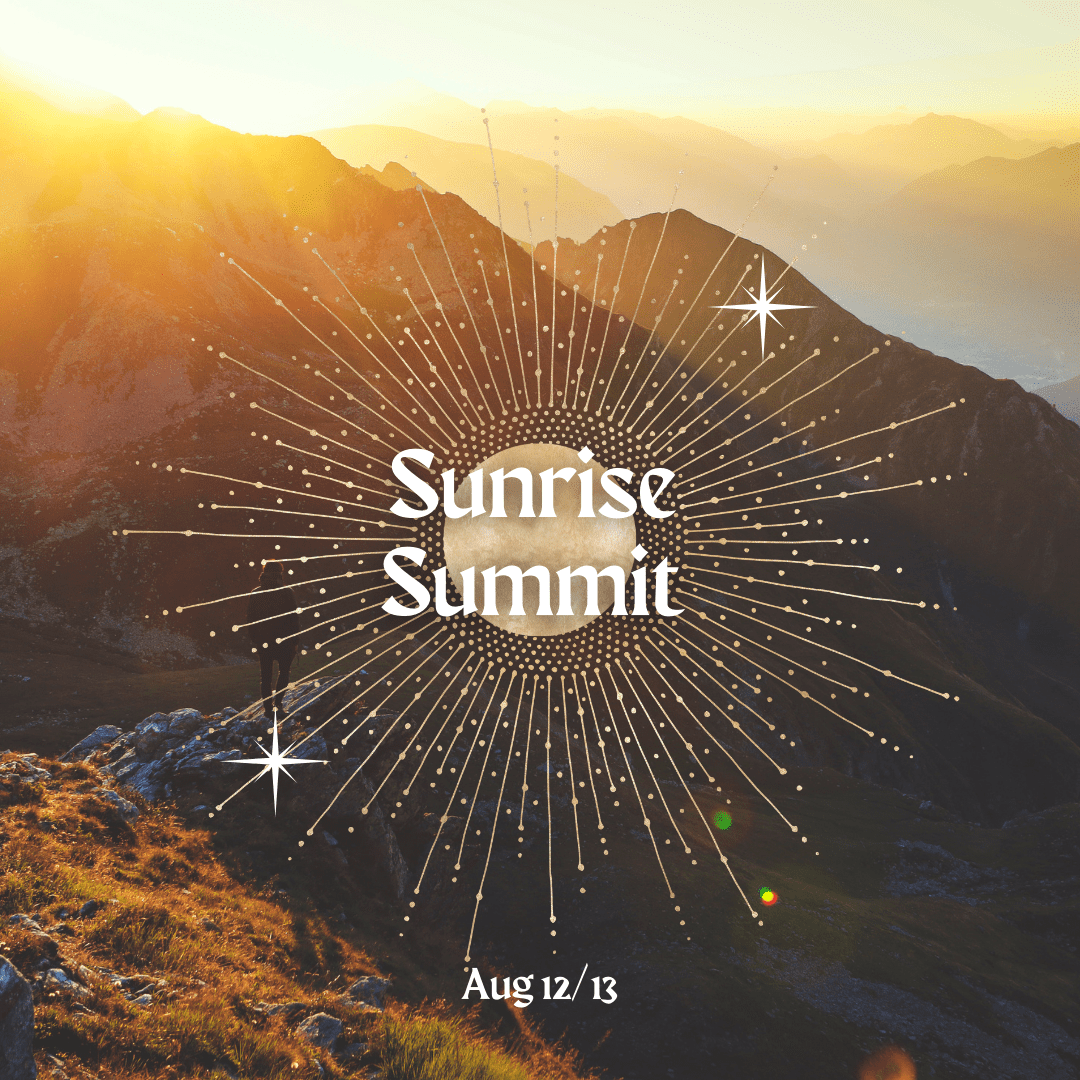 Aug 12/13 Sunrise Summit in the District of Tumbler Ridge
Co-Ed
Have you ever wanted to watch the sun come up from the top of a mountain? We have a beautiful location to make this bucket list item happen for our guests. Our Sunrise Summit adventure is for those brave souls who will sacrificed sleep for a sweet sunrise!
Stay in the rustic cabins at Stoney Lake and enjoy Friday night paddling and a short afternoon hike before we retire early after a hot meal. Early to bed so we can get up at 2:00AM to be on top of our mountain for sunrise! The Terminator is a short, moderately easy summit in the area that gives us a great view of the sun coming up. Have breakfast and hot coffee on the summit while staying cozy in a puffy blanket.  
The Terminator is a 6km return hike that has 450m of elevation. It take about 2 hours to summit.
Cabins at Stoney Lake: owned by Compass Mountain Outfitters, these are bare bones rustic cabins on the lake. Bunks, a propane stove and foamy's are provided, you bring sheets, sleeping bags and your pillow. Pit toilets and lake water for washing. Cabin one sleeps 5, cabin 2 sleeps 4.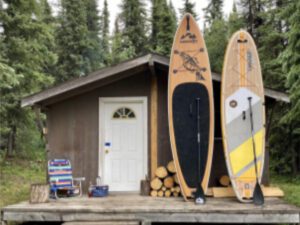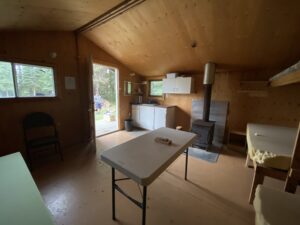 The Plan
Book a camp or cabin spot with us and come out Friday afternoon. We meet early so we can get in a short day hike in the surrounding area. Lots to choose from including Shipyard/Titanic, Babcock Falls, and Boulder Gardens.
The evening is for paddle boarding on Stoney Lake and eating amazing food around the campfire. Our famous hot meal is White Chicken Chilli with Corn bread scones.
We retire as the sun goes down so we can be up around 2am to get on the trail. We hike our peak, and set up a breakfast spot on the top while we wait for the sunrise. Coffee and snacks are served while warming up in cozy fleece.
After the main event we hike back down and return to camp. At this point you are welcome to nap, stay and play or head home. We will stay another night as we are offering another amazing hike on Sunday; Holzworth Meadows.
Please note! Lots of things can go wrong with this adventure. The weather may not cooperate, it could be socked in and rainy or cloud covered and we may not see much of a sunrise. This is all part of playing in the outdoors and we try to make the best experience possible for our guests, regardless of the situations, however we do not offer refunds for theses trips. Transfers to another guest are acceptable.
Base price for Friday with tent spot $150
Add-on's
Bell Glamping Tent $100 (sleeps 4 – 10) Our BGT is available e for rent as well. This 16ft Canvas tent is an amazing way to watch the stars at night through the "window panes" at the top of the tent. Tent will be set up for you on location.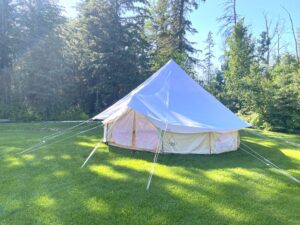 Cabin bunk $25 (9 spots available) 
Hot meal Friday night $25
Stay an extra night and hike Holzworth Meadows on Sunday $85
https://jadefit.ca/product/sunrise-summit/