Wapiti Women's Weekend
August 5 @ 4:00 pm

-

August 7 @ 4:00 pm

$225.00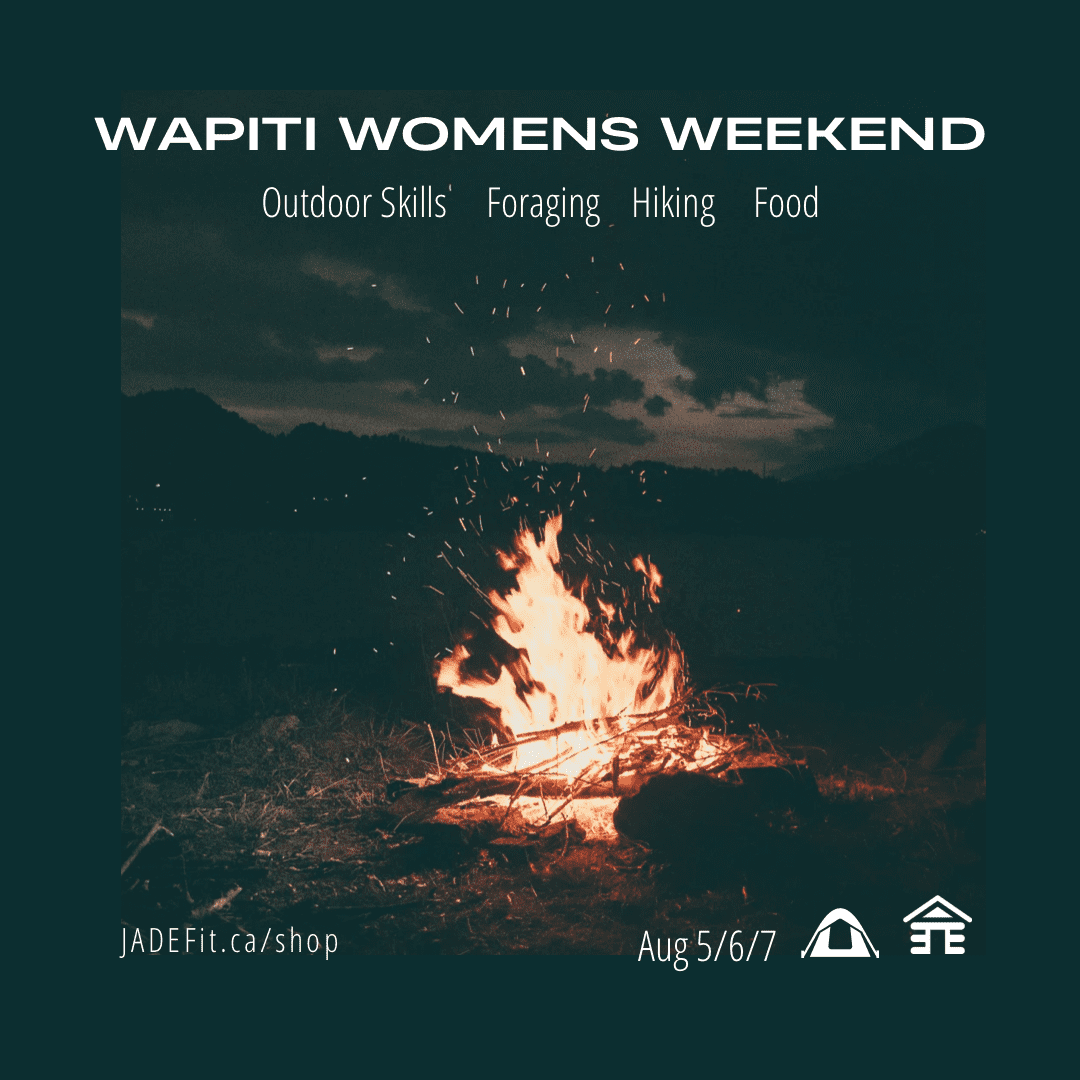 We want to host other women interested in enjoying some time outdoors together. We have booked the Upper Wapiti Cabin with Compass Mountain Outfitters as our landing spot for the weekend. Camp with us, stay in the sleeper cabin or rent the Bell Tent. Pitch a tent, a tarp, hammock or small camper on the property. There is lots of room for everyone in the large private green space.
Spend the weekend bonding with other ladies, learning outdoor skills, hiking, and gathering local flora for tea and jam making. Saturday we will hike Bootski Lake. Our Tear Drop Stargazer Glamping Tent will be set up as a community space with chairs, tables and cozy pillows and rugs. This 16ft tent has room to stand and can comfortably fit 10 people. 
Bootski Lake is a 10km round trip to a tiny alpine lake. The hike is somewhat challenging as it has significant elevation gain. It is a beautiful hike, a must do in the Red Deere area.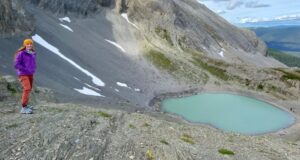 The cabins are situated on a large piece of land that will host lots of space to put up a tent or a small camper. There is no running water but there is power by generator. We most likely will not be running the generator as we feel it ruins the rustic vibe so don't count on having power! You must bring your own bedding if you are renting a cabin spot. There is a small kitchen in the large cabin with a propane stove we will use to cook our meals Friday and Saturday night.
Accommodation Options:
1. Sleeper Cabin
The cabins are barebones and rustic.  The sleeper cabin has two small beds, windows and room to put belongings. Add on of $25/bed. Must bring your own sheets and bedding.
2. Bell Glamping Tent 
The Bell Glamping Tent is a beautiful 16ft canvas stargazer tent. It can sleep 10 singles or 4 double beds. You must rent the entire tent but it can be a landing spot for you and some friends. Take the fly off and the top is clear PVC so you can see out into the stars at night. The sides can be canvas, rolled up to expose mesh netting or fully rolled for a full breeze. The tent will be set up for you at location for when you arrive. Comes with two double foamy's. Must bring your own sheets and bedding. Add on of $100.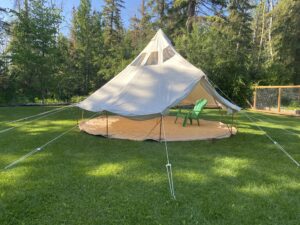 3. Bring Your Own Camping Set Up
Bring your tent, your camper or a hammock and set up on the property. No extra charge. 
Add-on's
Cabin single bed $25 (SOLD OUT)
Bell Glamping Tent $100
Tent rental (2 man) $25 (SOLD OUT)
Hot dinner Friday and Saturday night $50
Location: 
South of the Boundary Road on the Ojay Main. 2km form the Wapiti Recreation Campsite on the Upper Wapiti River.
see link to register
https://jadefit.ca/product/wapiti-womens-weekend/