Snowshoe or Winter Hike  
January 6th & Jan 20th, within 20 minutes of GP
Level 1-2 (see page bottom) 
BOOK EVENT
Spend a Saturday morning snowshoeing with us! These events are good beginner events

There are many great places to snowshoe in or around the city of Grande Prairie

We have several ideas for locations, all which take 1.5 – 2 hours plus drive time on either side.

location chosen based on weather and logistics, the week of the event – we email all the details a few days prior to the Saturday

Snowshoe, Winter Hike or X-Country Ski
Feb 3rd & Feb 17th, within 40 minutes of GP
Level 1-2 (see page bottom)
BOOK EVENT
We have two private locations we would like to take you to.

At each location, you will be able to choose to snowshoe, x-country ski or ski trek.

The locations are outside of Sexsmith & Beaverlodge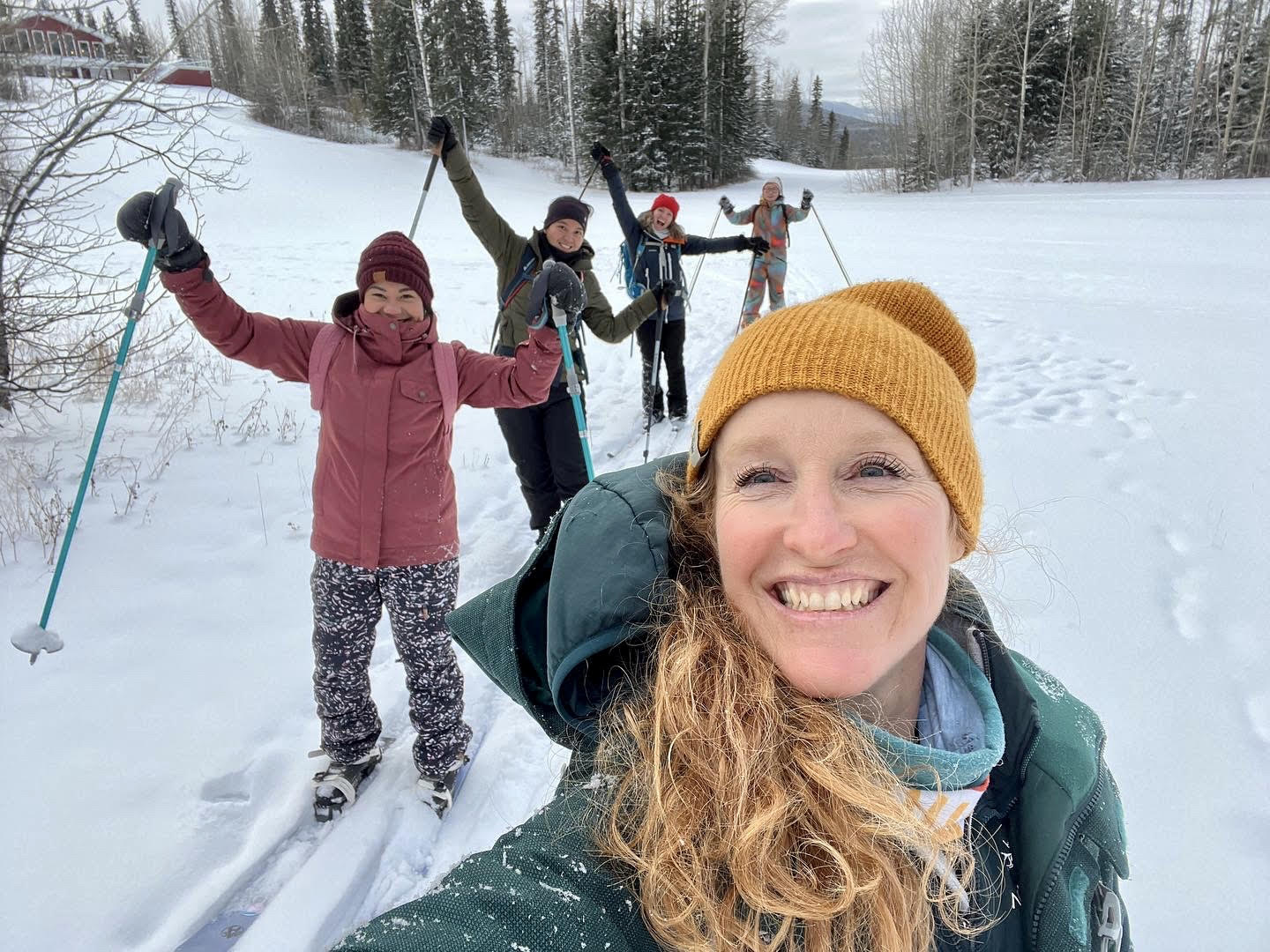 Cameron Lakes Lodge Weekend Winter Festival (Co-ed)
Feb 24 & 25, North of Chetwynd
Level  1 – 4 (see page bottom)
BOOK EVENT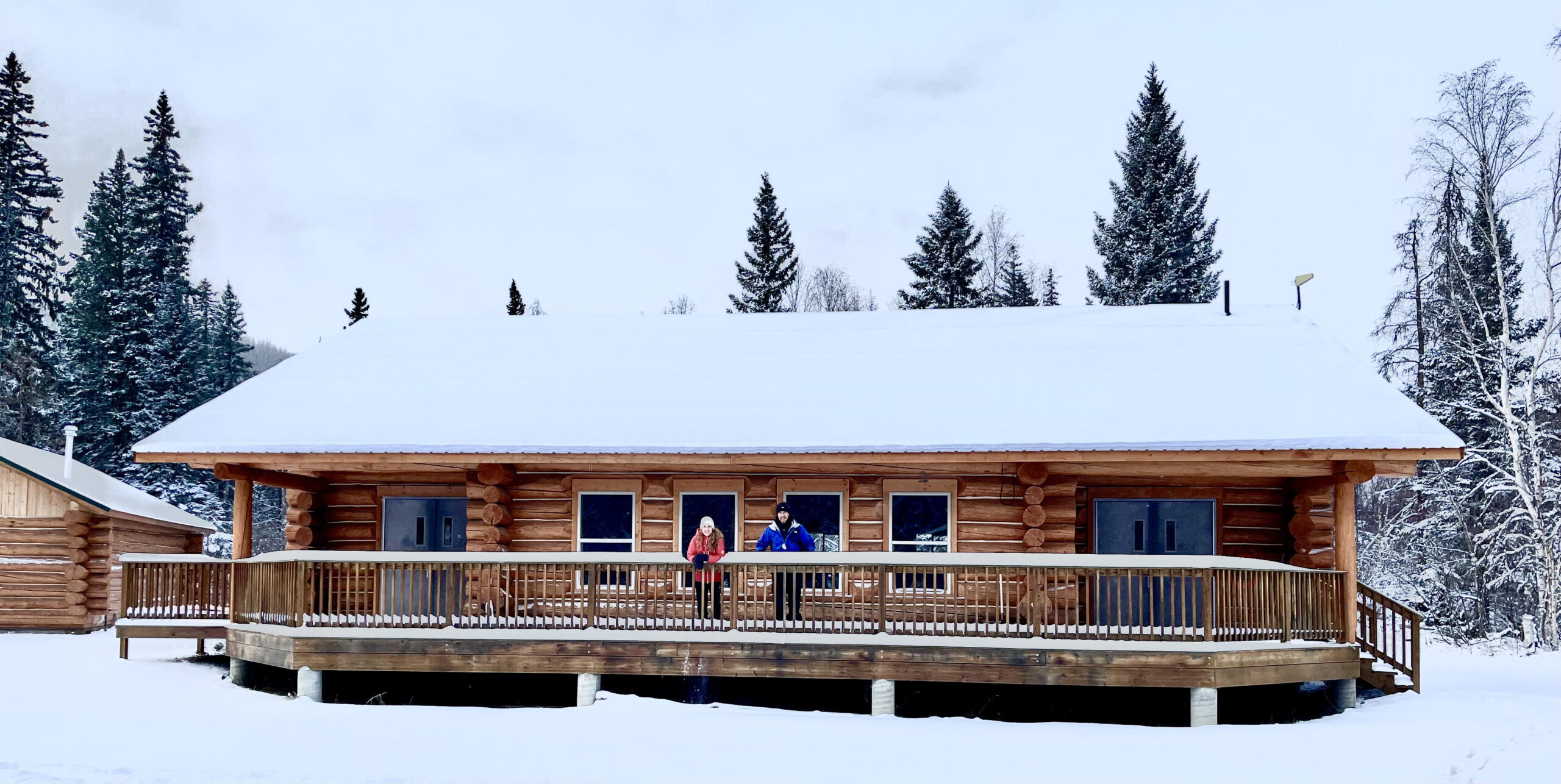 Cameron Lakes Lodge is an Outdoor Education Center owned by the School District just North of Moberly Lake. It is a stunning property on two small lakes surrounded by trails.
Saturday 1:00pm 
Join us at this beautiful location to celebrate winter by x-country skiing, snowshoeing, ice fishing or winter hiking and then settle into the lodge for a delicious dinner, music and more. For those who like to watch winter from indoors we have Dreamers Macrame coming to do a macrame workshop in the lodge during the afternoon. 
Saturday night
Sleepovers are possible in the bunk style cabins. This means you bring your own sleeping bags and pillows and take yourself back to when you had a bunk sleepover at summer camp.
There are two bunk style cabins. One cabin will be available to rent on its own for a group of friends and the other will be up for grabs for anyone who needs a place to crash. Each cabin sleeps up to 20.
If a bunk style sleepover is not your idea of fun, grab a more private room in Hudson Hope at the Stillwater Inn. The hotel is just 18min from the Lake.
Sunday morning
Continental style breakfast will be served, and yoga will be practiced in the main lodge.
We will have electricity at the lodge but NO RUNNING WATER – this means you must use the newly renovated, high class outhouses. 

Explore the Kakwa
March 2nd 
Level 4 (see page bottom)
BOOK EVENT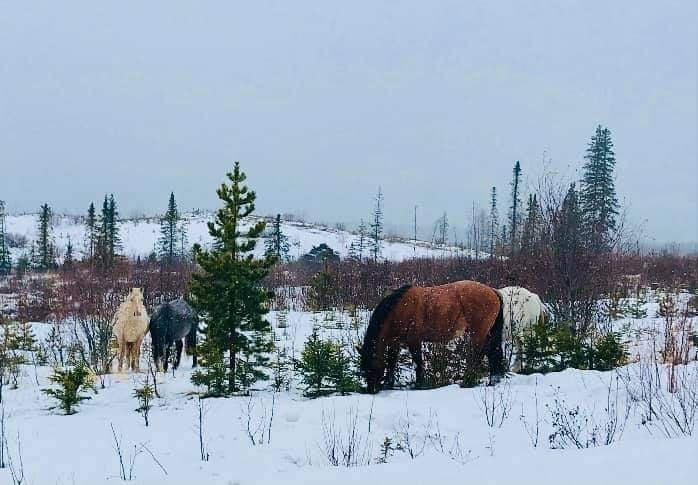 Full day with 2 hours drive time each way 100% worth it! 
Car pooling available  Snowshoe or ski trek into various areas in and around the Kakwa.
We have a few secrets up our sleeve for this adventure. Shhhhh….
Powder King Ski & Snowboard Community Day 
March 8/9/10
Level 3/4 (see page bottom)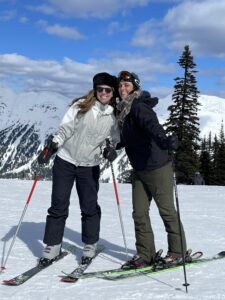 Stay at the Azouetta Cabins & Suites, and spend a weekend skiing or snowboarding with the group. Self booking! This is a community event – We don't make any money off this event, we just like to ride together in a group. If you need accommodations, you must book them yourself. We will post a meet time and location for Saturday morning and have lunch together at the restaurant. We ski or snowboard together as a big group or a couple of smaller groups. Open invite! If we have a group of 10 or more we can apply for corporate pricing for lift tickets. Car pooling will be an option. Choose your lodging here: https://www.azouzettalakelodge.com/cabins-suites
Level of Difficulty: 1-5 
Are You  A Beginner?
If you are a beginner, please attend our Google Meet about how to dress for winter and our Beginner Lessons on Dec 9th. 

The biggest thing that slows people down is not skills but fitness.

If you need to get after your cardio and strength training, reach out and we can connect you with someone to mentor you. 
We Have Gear to Rent!

Do You Have the Right Winter Apparel?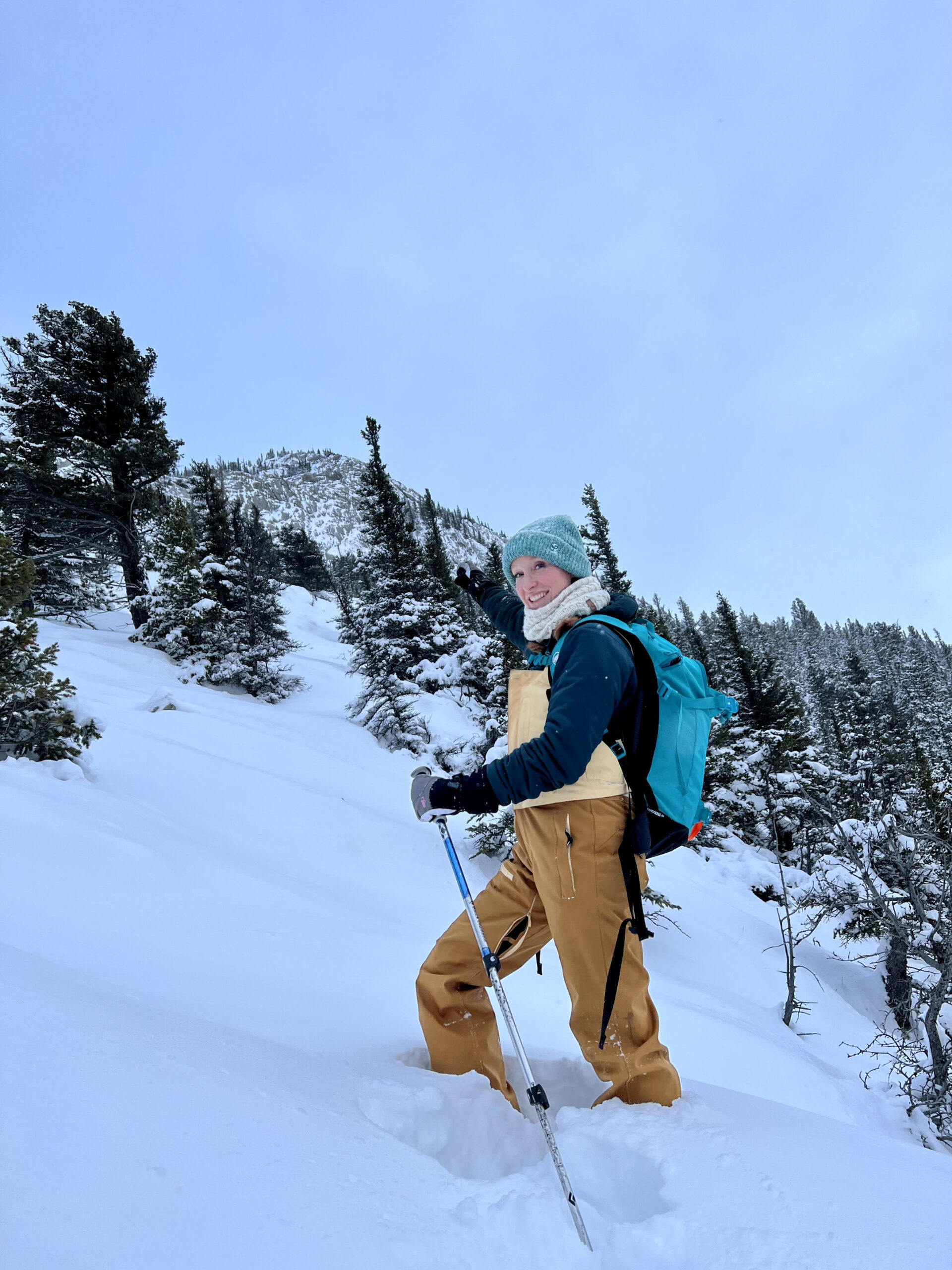 Nov 23rd via Google Meets (you don't need any special software to join)

Let's go over what you need to stay warm, dry and comfortable while doing sports in the winter months.

We talk apparel, boots, proper snowshoes, proper cleats, proper poles, skis and packs.

We can offer supplies through our dealerships with different brands and have you fully outfitted for Jan start dates.  
Cold Weather and Cancellations
We will only cancel at -30

including wind chill.

Most winter activities can be modified for cold weather as long as you are dressed properly but if it is really blowing it can be dangerous to be outside.

Make up dates will be in March.